What to do in Latvia?
---
Here are a few categories to make the choise for your Latvia tours easier
Snapshot of Latvia
---
Brief introduction to Latvia - green country with more than half of the territory covered by forests, peaceful white sand beaches more than 500 km in total and a small, but culture rich population of 1.9 million people.
What's good in Latvia travel now
---
Great tours in Latvia to take at the moment.
Excursions in Riga
Guided tour in the Riga Old Town to learn about Riga and centuries of its most interesting past.
Duration: ~2 Hours
Whole year
Price from:
20 EUR
Discover the charming Riga Art Nouveau architecture in Old Town and at Art Nouveau district in central part of Riga.
Duration: ~2 Hours
Whole year
Price from:
20 EUR
Walking tour in Riga center to covering both Riga Old Town and Riga Art Nouveau.
Duration: ~3 Hours
Whole year
Price from:
30 EUR
Latvia Winter Tours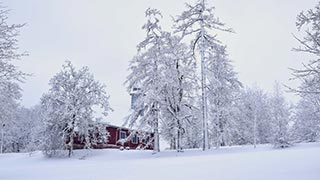 Winter sightseeing tour in Latvia countryside on a winter day visiting deer farm, Turaida reserve and castle, Gauja National Park and wildlife nature park.
Duration: ~8 Hours
December - February
Price from:
75 EUR
Exciting husky dog sledding tour from Riga on the countryside of Latvia. Enjoy fun Latvia winter activity in a private or small group.
Duration: ~2.5 - 3 Hours
October - March
Price from:
70 EUR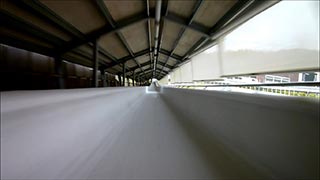 Experience unique activity - bobsleigh ride in Latvia on Sigulda bobsleigh track driven by a professional sportsman.
Duration: ~3 Hours
November - March
Price from:
105 EUR
Tours in Latvia
Exciting husky dog sledding tour from Riga on the countryside of Latvia. Enjoy fun Latvia winter activity in a private or small group.
Duration: ~2.5 - 3 Hours
October - March
Price from:
70 EUR
Day tour to Kemeri National Park to enjoy it all - from bogs and forests to green meadows and Baltic seaside.
Duration: ~7 Hours
April - November
Price from:
50 EUR
Tour to Sigulda, picturesque Turaida and Gauja National Park. Experience one of the most charming, active, historical and greenest areas of Latvia.
Duration: ~7 Hours
Whole year
Price from:
55 EUR
We are reviewed on TripAdvisor
---
We are reviewed with "Excellent" on TripAdvisor by more than 170 reviews!
Here are our ten latest reviews.

"THE highlight of our stay in Latvia"
This was THE highlight of our stay in Latvia. So much fun! The dogs were delightful and very well cared for. Rihards gave us an excellent introduction and very clear instructions. He also went up the trail a bit so that he could take photos of us which was a thoughtful thing to do. The ride itself was incredible fun with both us unable to stop grinning ear to ear. After the ride he took us for a walk through the snowy forest - another treat! Do not miss this experience!

"Really amazing"
Dog Sledding was a wonderful with an articulate and knowledgable guide. Communication was excellent and they went out of their way to make the experience enjoyable

"Dog Sledding Husky Tour - Beautiful Experience, Not to be missed"
We had just been on the Dog Sledding Husky Tour with Richards. And what a lovely experience that was !! We were picked up from the Hotel on the agreed time and were driven to Ogre National Park by Richards. He was super friendly and very informative sharing with us Riga history helping you to get to know the Latvian culture better. As we got closer to the park, he explained about the dogs.

All in all - an experience which should not be missed. We walked through the park following the dog sledding experience and we were also offered a trail to walk to a lake close to the observation tower.

To top it all off - we received wonderful pictures post experience which look like a real Winter Wonderland postcard!

"Amazing Husky Sledding"
We went husky sledding. What an amazing trip. Picked up from our hotel by Rihards, the trip started there with learning about Latvia and as we got closer getting to know about the dogs. We loved this trip and my partner is still in shock.

"A bespoke tour for four, covering Latvia, Lithuania and Estonia"
Discover Latvia Tours took our family of four (two adults, two teenagers) on a private, bespoke tour of Latvia, Lithuania and Estonia over two days. The itinerary was tailored to suit our needs and interests, with our guide, Rihards, instrumental in the planning stages. He suggested interesting sights off the beaten track, and closer to the travel date communicated regularly with us regarding the finer details.

When spending two full days in a car 'one-on-one' with a guide, you want someone like Rihards driving you around. Intelligent, interesting and very pleasant to be around, it was easy to forget we were on a 'tour' with Rihards. It felt as though we were being driven around by a friend.

Over the two days, our tailored tour included:
Day one - hotel pick up in Riga, traveling to Salispils Concentration Camp (18km southeast of Riga). The memorial building (an impressive concrete structure) was built by the Soviets in the late 1960s. The informative displays depicting use of the camp during WWII have recently been installed and are very well done.
It was a moving experience, and was particularly beautiful set against the snowy background. Well worth a visit if time allows.

Second stop on day one was the Hill of Crosses in Lithuania. Rihards dropped us off at the main entrance, leaving us to explore the site at our own pace, then waited for us beside a church on the other side.
This place would be awe inspiring at any time of year, but the deep snow made it a truly magical and picturesque experience. (Being Aussies, snow is a huge novelty for us).

On the way back to our hotel we stopped for coffee and cake at a pretty riverside cafe. (Again, very pretty blanketed in white.)

Day two - hotel pick up in Riga to visit a secret Soviet bunker (Padomju Slepenais Bunkurs). It was a fascinating experience. Kept top secret until 2003, it's as though the Soviets just upped and left the bunker overnight, leaving everything behind - a real time warp! Our bunker guide was a Mexican expat, living in Lithuania, and an expert on the Soviet era - quite a combo! He was passionate about the bunker's history and shared his knowledge in an energetic and enjoyable way.

Rihards then drove us to the Sigilda bobsled track. This is where Rihards local knowledge and tour organisation really came in handy - the bobsleigh facility is not always open and Rihards kept track of this for us in the days leading up to our visit.
As far as the actual bobsled experience goes, all I can say is Wow Wow Wow!!!! It was a once in a lifetime experience - especially for a sandgroper from Perth, Western Australia!

From there, Rihards drove us to Tallin, Estonia, stopping at another gorgeous cafe along the way before delivering us safely to our next hotel.

Thank you so much Rihards for all your help in organising this very special experience for us, and for your friendly company along the way. We had an amazing time and thoroughly enjoyed every step and kilometer of the journey!

Your expert driving through all that snow for two days while chatting to us about every topic imaginable was very impressive!

"A very enjoyable experience"
I and my two sons went with Rihards from Discover Latvia on a day trip to Kuldiga. Rihards picked us up on time from our hotel in Riga. He was friendly and informative and answered all our questions concerning the places we visited and life in Latvia in general. It was a very enjoyable and interesting experience outside of Riga.

"Fantastic Sightseeing Transfer Riga - Vilnius"
We used Discover Latvia Tours to customize our full day sightseeing transfer from Riga to Vilnius, and we can't say enough great things about the wholel experience. From the moment we reached out, Rihards was in constant contact with us and worked to accomodate our special interests and scheduling constraints. Add in comfortable, clean vehicle and knowledgeable driver/guide, plus a completely reasonable price. This is a great company. Thank you so much for the experience!!!

"Customized tour"
They made it easy to organize a customized day tour. Excellent communication leading up to our event.
Met us shipside. Could have told us to meet them outside the port, but Rihards went the extra mile and sought out permission to come into the port to meet us right off the gang way. Made it so much easier.
Rihards Was an excellent guide. Had a lot of information and folklore to share with us during the entire day. Took us to all the requested stops and added in a few more as time allowed.
Absolutely recommend this company for your tour needs.

"Excellent, professional service"
We approached Discover Latvia Tours to provide us with full day sightseeing transfers from Vilnius to Riga and from Riga to Tallinn. We were really delighted with the service we received. Rihards is so professional and knowledgeable, and we thoroughly enjoyed his company and our conversations as we travelled across the Baltic States.

Rihards also arranged an excellent guide for us on a day trip out into the Latvian countryside whilst we were staying in Riga: Maria took us on a fascinating tour of the castles at Sigulda, Turaida and Cesis.

We would highly recommend Discover Latvia Tours. Rihards is very flexible in accommodating the interests of his clients and the tours are very competitively priced.

"Central Market Tour with Food Tasting"
We walked from our free walking tour to the meeting point across the road from the central market. Marija our guide was waiting for us and on our way to the market gave us a brief history lesson.
Each of the five hangars specialises in a certain produce and we feasted on everything from meats, cheeses, fish, beer and even trying the traditional Latvian drink, black balsam.
All the cups, plates and cutlery were supplied by our guide and any food not consumed was given to us to take back to our hotel or in our case washed down with a couple of pints from the bar inside the meat market.
A wonderful experience with a knowledgeable guide.

"Dog Sledding"
Birthday treat for my son and family, Rihards was so helpful and very happy to change the arrangements to suit, many thanks.

"Dog sledding"
We had a great experience with discover Latvia dog sledding with Richard and the team we would definitely recommend.

"A great ride we will never forget!"
We're a family of 4 with two little girls of 8 and 11 years old. We were lucky to have Rihards as our guide, and its really worth it ! Rihards is a true professional, from his knowledge of Latvia to his photographic skills.

Should want to offer your familly a dream, you're in very good hands.

"Husky sledding tour"
We did a husky sledding tour which was great! During the ride to get there Rihards told us a lot about Latvia. It was really nice to learn more about the country and people as well next to the fun of the husky sledding. Would definitely recommend to do this tour when your are in Riga in winter.

"Very nice"
Very nice excursion, the guide was really nice and knew a lot about Latvia, very interesting. The park was beautiful.

"Great Trips with both Rihards and Marija"
The four excursions with did with Discover Latvia were great. We choose the transfer/excursions from Vilnius to Riga and Riga to Tallinn and also the Kuldiga and Medieval Cesis Town and Sigulda trips from Riga. All four of them were intense and very well worth it. Both Rihards and Marija as tour guids were great and left nothing to be desired.