What to do in Latvia?
---
Here are a few categories to make the choise for your Latvia tours easier
Snapshot of Latvia
---
Brief introduction to Latvia - green country with more than half of the territory covered by forests, peaceful white sand beaches more than 500 km in total and a small, but culture rich population of 1.8 million people.
What's good in Latvia travel now
---
Great tours in Latvia to take at the moment.
Excursions in Riga
Guided tour in the Riga Old Town to learn about Riga and centuries of its most interesting past.
Duration: ~2 Hours
Whole year
Price from:
20 EUR
Discover the charming Riga Art Nouveau architecture in Old Town and at Art Nouveau district in central part of Riga.
Duration: ~2 Hours
Whole year
Price from:
20 EUR
Walking tour in Riga center to covering both Riga Old Town and Riga Art Nouveau.
Duration: ~3 Hours
Whole year
Price from:
30 EUR
Latvia Winter Tours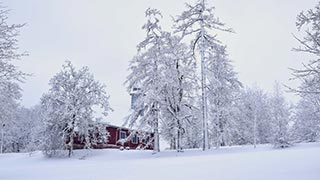 Winter sightseeing tour in Latvia countryside on a winter day visiting deer farm, Turaida reserve and castle, Gauja National Park and wildlife nature park.
Duration: ~8 Hours
December - February
Price from:
75 EUR
Exciting husky dog sledding tour from Riga on the countryside of Latvia. Enjoy fun Latvia winter activity in a private or small group.
Duration: ~2.5 - 3 Hours
October - March
Price from:
70 EUR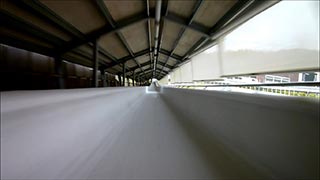 Experience unique activity - bobsleigh ride in Latvia on Sigulda bobsleigh track driven by a professional sportsman.
Duration: ~3 Hours
November - March
Price from:
105 EUR
Tours in Latvia
Exciting husky dog sledding tour from Riga on the countryside of Latvia. Enjoy fun Latvia winter activity in a private or small group.
Duration: ~2.5 - 3 Hours
October - March
Price from:
70 EUR
Day tour to Kemeri National Park to enjoy it all - from bogs and forests to green meadows and Baltic seaside.
Duration: ~7 Hours
April - November
Price from:
50 EUR
Tour to Sigulda, picturesque Turaida and Gauja National Park. Experience one of the most charming, active, historical and greenest areas of Latvia.
Duration: ~7 Hours
Whole year
Price from:
65 EUR
We are reviewed on TripAdvisor
---
We are reviewed with "Excellent" on TripAdvisor by more than 175 reviews!
Here are our ten latest reviews.

"10/10, brilliant experience"
The husky sleigh ride experience was absolutely amazing- me and my two friends did the his at the weekend and could not fault it whatsoever. Our guide was so knowledgeable and gave us lots of tips for places to eat/ things to see on our first trip to Latvia. We got lots of time with the dogs- who are so well looked after and we had a beautiful snowy forest walk after. An amazing experience that we would recommend to everyone.

"Totally recommend"
Great experience with Discover Latvia, smooth transfer across Latvia to Lithuania and flexibility to visit different points on the way. Also great insight into the Baltic life.

"Wonderful experience 3KM dog sledging"
We did the 3km Dog sledging in March. It was absolutely wonderful. Arranging the tour was very easy. On the day we met with our guide Rihards who was very welcoming and gave us a history of dog sledging and the work the dogs have done. We had lots of time with the dogs before our sledging experience. We were introduced to the dogs and got to have lots of cuddles and pictures with them too.

We had a brief instruction on what to do on our ride. The ride itself was brilliant the dogs were amazing and it was lovely to go through the forest. We also got to swap half way so my partner and I each had a turn at driving. Only wish we could have gone for a longer ride but, it was definitely worth it. The pictures that taken of us along the way were lovely and we even got a video of us too.

After the sledging Rihards took us on a walk into the forest where we got to climb a fire lookout tower too. All through our experience our guide was lovely and very knowledgeable. He answered all our questions and also provided us with recommendation for other things to do whilst we were in Latvia. If you are ever in Latvia, I would highly recommend this experience!

"Loved it!"
As historically interested person, it was wonderful to find out more about soviet lifestyle back in the days and to be able to ask all kind of questions to Rihards!
He had lots of knowledge and information, but you could also ask him all sort of random questions about the topic. Also, the walking tour had a good pace, not too slow, but also not too fast / exhausting. I really fell I was in great hands!

"Husky Sledding"
An amazing tour that I would recommend to anyone. The huskies were beautiful, the sled ride was amazing and our guide, Rihards, was phenomenal. Thank you so much.

"Sled dod and sigulda bobsleigh track"
A great experience with Siberian huskies,sled dogging. Then a trip to sigulda bobsleigh track and through the national park, a great bonus trip. Just so happened to be world cup trials we taking place while we were at the track😁. Fantastic friendly guide from start to finish. Would highly recommend.

"Wonderful experience!"
We did husky sledding. Rihards was prompt for collection and made the 40 minute journey interesting with facts of the area. We first spent time with the huskies for cuddles, this was excellent and they were all friendly. The sledding its self was exiting but sadly over quickly (the dogs do multiple f runs each day so we understood why). We were then taken for a walk through the forest to the observation tower with epic views. On the way home luckily there was a frozen lake so we stopped of for a photo op there. Overall this was an excellent day and I would recommend , although the cost of the day & admin fees made it a very pricey. Rihards did share photo taken on the day for no fee which was an unexpected surprise :)

"Amazing"
We went Husky Sledding with Discover Latvia and the entire experience was absolutely incredible - the dogs were so beautiful and its very obvious they are loved and looked after very well. Our tour guide Rihard was absolutely brilliant, from the moment he picked us up he was more than happy to answer any questions we had about the dogs, sledding or Latvia in general. Couldn't recommend this experience anymore!

"The best part of our holiday in Latvia!"
The dog sledding tour was the highlight of our holiday! It was an amazing experience we will cherish. The dogs are super well-cared for (and super cute!), the tour guide really explained everything in detail and was very knowledgeable, and the ride itself was pure fun. Communication was great, they contacted us back immediately all the time, booking was pretty straight forward, punctual and over all it was a great experience. I would recommend this tour to anyone looking for an unforgettable experience.

"Super experience"
Fantastic experience to ride with the dogs, followed by a relaxing sprawl in the woods. Plenty of time to cuddle with the dogs, who clearly appreciated the attention :D.

I recommend.

"THE highlight of our stay in Latvia"
This was THE highlight of our stay in Latvia. So much fun! The dogs were delightful and very well cared for. Rihards gave us an excellent introduction and very clear instructions. He also went up the trail a bit so that he could take photos of us which was a thoughtful thing to do. The ride itself was incredible fun with both us unable to stop grinning ear to ear. After the ride he took us for a walk through the snowy forest - another treat! Do not miss this experience!

"Really amazing"
Dog Sledding was a wonderful with an articulate and knowledgable guide. Communication was excellent and they went out of their way to make the experience enjoyable

"Dog Sledding Husky Tour - Beautiful Experience, Not to be missed"
We had just been on the Dog Sledding Husky Tour with Richards. And what a lovely experience that was !! We were picked up from the Hotel on the agreed time and were driven to Ogre National Park by Richards. He was super friendly and very informative sharing with us Riga history helping you to get to know the Latvian culture better. As we got closer to the park, he explained about the dogs.

All in all - an experience which should not be missed. We walked through the park following the dog sledding experience and we were also offered a trail to walk to a lake close to the observation tower.

To top it all off - we received wonderful pictures post experience which look like a real Winter Wonderland postcard!

"Amazing Husky Sledding"
We went husky sledding. What an amazing trip. Picked up from our hotel by Rihards, the trip started there with learning about Latvia and as we got closer getting to know about the dogs. We loved this trip and my partner is still in shock.

"A bespoke tour for four, covering Latvia, Lithuania and Estonia"
Discover Latvia Tours took our family of four (two adults, two teenagers) on a private, bespoke tour of Latvia, Lithuania and Estonia over two days. The itinerary was tailored to suit our needs and interests, with our guide, Rihards, instrumental in the planning stages. He suggested interesting sights off the beaten track, and closer to the travel date communicated regularly with us regarding the finer details.

When spending two full days in a car 'one-on-one' with a guide, you want someone like Rihards driving you around. Intelligent, interesting and very pleasant to be around, it was easy to forget we were on a 'tour' with Rihards. It felt as though we were being driven around by a friend.

Over the two days, our tailored tour included:
Day one - hotel pick up in Riga, traveling to Salispils Concentration Camp (18km southeast of Riga). The memorial building (an impressive concrete structure) was built by the Soviets in the late 1960s. The informative displays depicting use of the camp during WWII have recently been installed and are very well done.
It was a moving experience, and was particularly beautiful set against the snowy background. Well worth a visit if time allows.

Second stop on day one was the Hill of Crosses in Lithuania. Rihards dropped us off at the main entrance, leaving us to explore the site at our own pace, then waited for us beside a church on the other side.
This place would be awe inspiring at any time of year, but the deep snow made it a truly magical and picturesque experience. (Being Aussies, snow is a huge novelty for us).

On the way back to our hotel we stopped for coffee and cake at a pretty riverside cafe. (Again, very pretty blanketed in white.)

Day two - hotel pick up in Riga to visit a secret Soviet bunker (Padomju Slepenais Bunkurs). It was a fascinating experience. Kept top secret until 2003, it's as though the Soviets just upped and left the bunker overnight, leaving everything behind - a real time warp! Our bunker guide was a Mexican expat, living in Lithuania, and an expert on the Soviet era - quite a combo! He was passionate about the bunker's history and shared his knowledge in an energetic and enjoyable way.

Rihards then drove us to the Sigilda bobsled track. This is where Rihards local knowledge and tour organisation really came in handy - the bobsleigh facility is not always open and Rihards kept track of this for us in the days leading up to our visit.
As far as the actual bobsled experience goes, all I can say is Wow Wow Wow!!!! It was a once in a lifetime experience - especially for a sandgroper from Perth, Western Australia!

From there, Rihards drove us to Tallin, Estonia, stopping at another gorgeous cafe along the way before delivering us safely to our next hotel.

Thank you so much Rihards for all your help in organising this very special experience for us, and for your friendly company along the way. We had an amazing time and thoroughly enjoyed every step and kilometer of the journey!

Your expert driving through all that snow for two days while chatting to us about every topic imaginable was very impressive!

"A very enjoyable experience"
I and my two sons went with Rihards from Discover Latvia on a day trip to Kuldiga. Rihards picked us up on time from our hotel in Riga. He was friendly and informative and answered all our questions concerning the places we visited and life in Latvia in general. It was a very enjoyable and interesting experience outside of Riga.

"Fantastic Sightseeing Transfer Riga - Vilnius"
We used Discover Latvia Tours to customize our full day sightseeing transfer from Riga to Vilnius, and we can't say enough great things about the wholel experience. From the moment we reached out, Rihards was in constant contact with us and worked to accomodate our special interests and scheduling constraints. Add in comfortable, clean vehicle and knowledgeable driver/guide, plus a completely reasonable price. This is a great company. Thank you so much for the experience!!!

"Customized tour"
They made it easy to organize a customized day tour. Excellent communication leading up to our event.
Met us shipside. Could have told us to meet them outside the port, but Rihards went the extra mile and sought out permission to come into the port to meet us right off the gang way. Made it so much easier.
Rihards Was an excellent guide. Had a lot of information and folklore to share with us during the entire day. Took us to all the requested stops and added in a few more as time allowed.
Absolutely recommend this company for your tour needs.

"Excellent, professional service"
We approached Discover Latvia Tours to provide us with full day sightseeing transfers from Vilnius to Riga and from Riga to Tallinn. We were really delighted with the service we received. Rihards is so professional and knowledgeable, and we thoroughly enjoyed his company and our conversations as we travelled across the Baltic States.

Rihards also arranged an excellent guide for us on a day trip out into the Latvian countryside whilst we were staying in Riga: Maria took us on a fascinating tour of the castles at Sigulda, Turaida and Cesis.

We would highly recommend Discover Latvia Tours. Rihards is very flexible in accommodating the interests of his clients and the tours are very competitively priced.